Scoff & Banter Bloomsbury
Our restaurant is closed until further notice. Thank you for your support and loyalty, we look forward to welcoming you back soon.
Featuring stately windows, objets d'art and comfortable furnishings, Scoff & Banter Bloomsbury creates an inviting and contemporary atmosphere minutes from the British Museum and Covent Garden.
Set just moments from the theatres and boutiques of London's West End, Scoff & Banter Bloomsbury is the perfect place to enjoy pre-theatre dinners and mid-shopping lunchbreaks.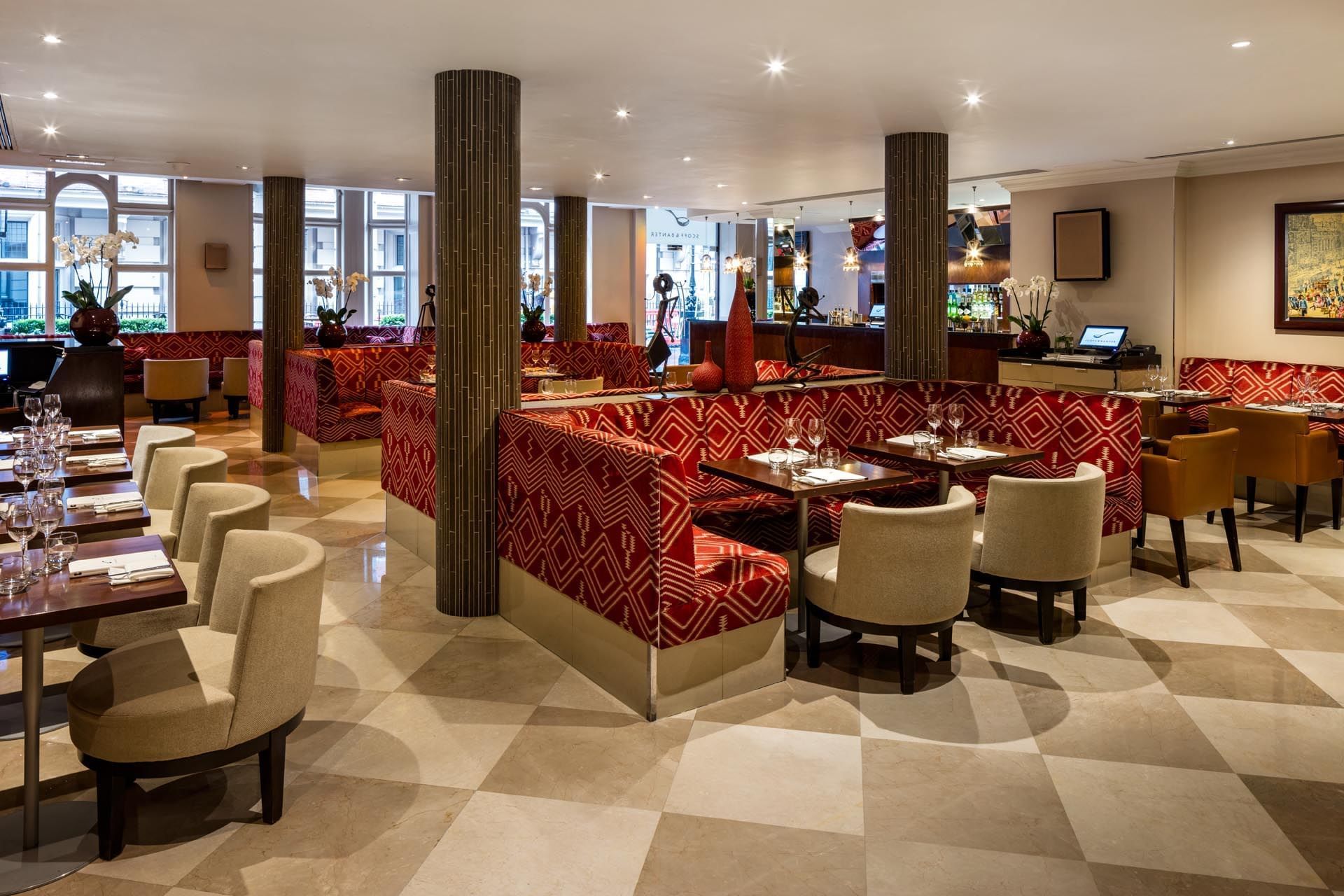 Scoff & Banter Bloomsbury
97 Great Russell Street
Bloomsbury
London WC1B 3LB