Scoff & Banter Canary Wharf
Floor-to-ceiling windows stretch the length of Scoff & Banter's riverside restaurant near Canary Wharf, where a feeling of space and airiness pairs perfectly with views of the famous River Thames and O2 Arena.
Our intimate terrace provides a wonderful waterfront dining experience, complete with plenty of entertainment space. Two hours' complimentary parking is also available to dining guests, subject to availability. Please enquire at the front desk.
Breakfast
Monday - Friday
7am - 10:30am
Saturday & Sunday
7:30am - 11am
Dinner
Monday - Sunday
12pm to 10pm
Scoff & Banter Lounge Bar
Sunday - Thursday
12pm to 11pm
Friday & Saturday
12pm to 12am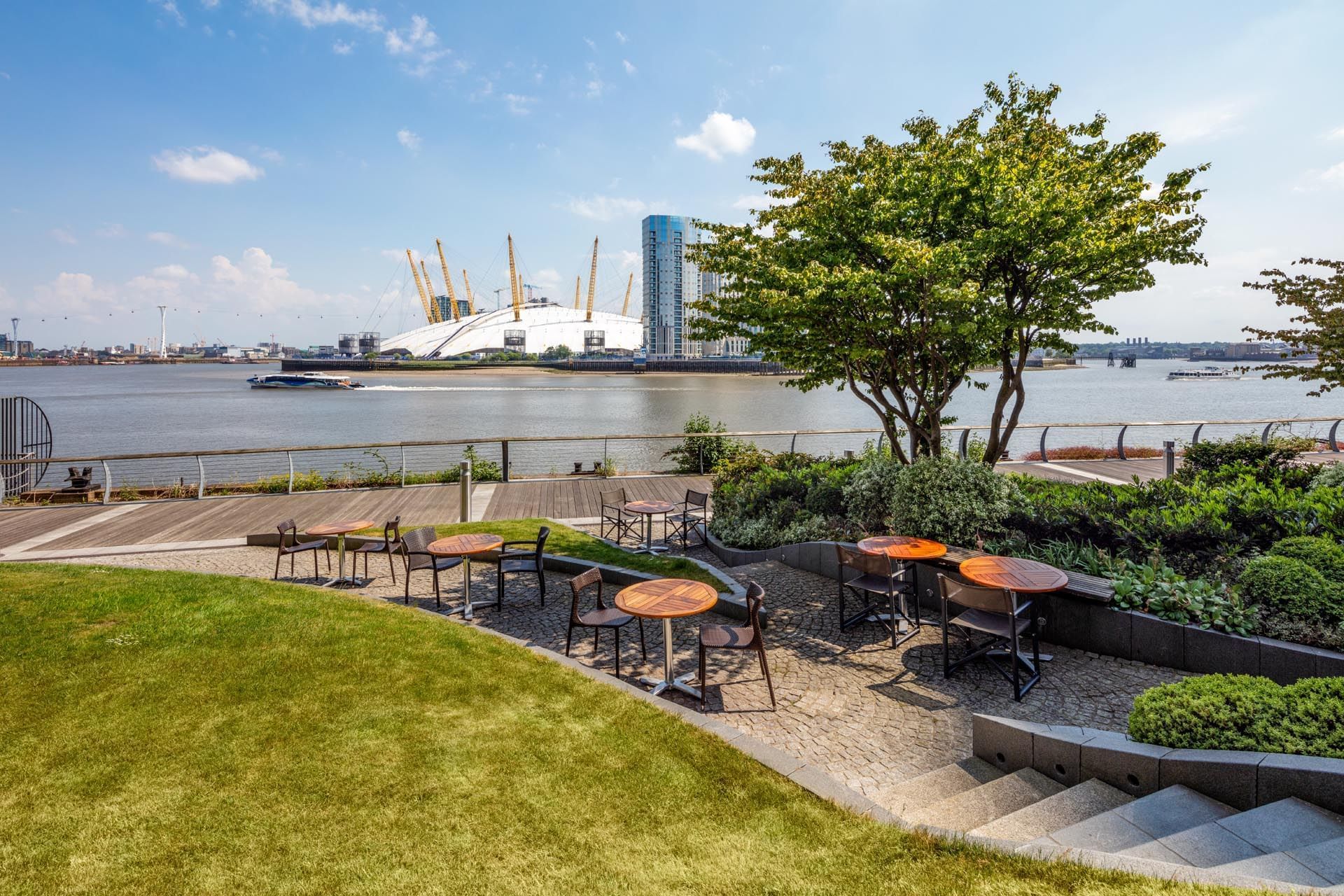 Scoff & Banter
Canary Wharf
5 Fairmont Avenue
London E14 9JB